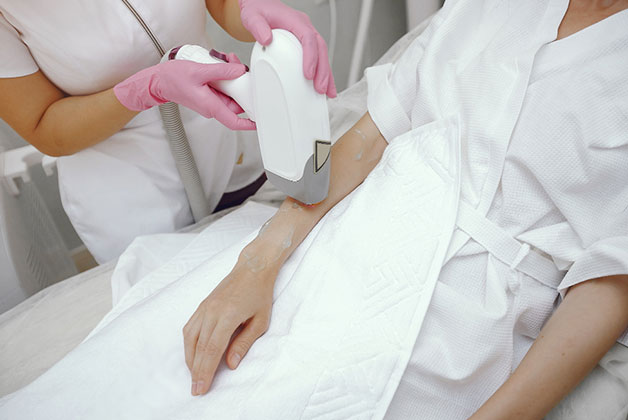 Before you go in for your first laser hair removal treatment, there are some things you need to consider. For instance, you should avoid tanning, plucking, or waxing your skin. Another vital thing to remember is to avoid direct sun exposure. Finally, it would be best to avoid excessive perspiration, as it can irritate your skin. In this article, we will tell you what you need to know for your first laser hair removal appointment.
Avoid tanning beds
The first thing you should avoid before your first laser treatment is tanning beds. This is extremely important because tanning can cause skin damage. Therefore, you must avoid UV exposure and cosmetic enhancement for 14 days before the treatment. Furthermore, tanning beds can cause additional skin damage. For this reason, you should avoid any new routines or products.
Avoiding UV exposure before laser hair removal is crucial before laser hair removal. However, avoiding the sun can be challenging during the summer months. This is why you should ensure that you are applying sunscreen if you are going to be outside for an extended amount of time.
Avoid waxing
Waxing or plucking should be avoided at least four weeks before laser hair removal. These methods can damage the hair follicles and prevent the laser from effectively targeting the hair root. Moreover, they can cause discomfort as hair stubbles can be burned by the laser, causing an increased amount of pain during the laser treatment.
It is essential to exfoliate the skin gently before laser hair removal. Rough exfoliation can lead to cuts, making the procedure painful and ineffective. Gentle exfoliation will remove dead skin cells, making laser hair removal easier. Thus, you will have smoother skin after laser hair removal.
In addition to shaving, it's a good idea to avoid using any lotion, deodorant, sunscreen, or other topical products on the area before laser hair removal. The skin will be sensitive during this time, so avoid touching the area too much or using any products that may cause discomfort. This will ultimately benefit you in the end.
Avoid plucking
To prepare your skin for laser hair removal, avoid plucking the area you plan to treat. You should avoid plucking for at least two weeks before your appointment for a more successful treatment. Plucking your hair before a laser hair removal treatment will increase the risk of laser damage. In addition, before your appointment, if you pluck the hairs on the intended area, the laser will not have a target to treat, resulting in the process not working.
Avoid direct sun exposure.
Avoiding the sun for at least two weeks before laser hair removal is essential. The sun's UV rays make your skin more sensitive and prone to scarring and hyperpigmentation. To avoid these risks, wear sunscreen and protective clothing for a week before your procedure. Avoiding direct sun exposure is one of the most important things to remember before laser hair removal. Wear sunscreen with an SPF of at least 30 before going outside. You should also apply broad-spectrum SPF on your face and body, even on cloudy days.
Conclusion
Individuals who want laser hair removal must avoid waxing or plucking at least a week before their session. In addition, patients should avoid sun exposure for at least six weeks before their treatment. Finally, they must apply sunblock every hour or so when they go out in the sun.
Typically, laser hair removal works by targeting the hair follicle from the root, so avoiding plucking and waxing will increase the effectiveness of the treatment. Because the laser targets the pigment in the hair follicle, it is essential to ensure that the hair is not in its growth phase before your appointment. If you'd like to schedule a laser hair removal consultation, call Rejuvenate Austin today at 512-923-1071.